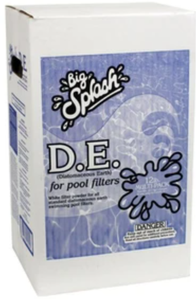 D.E. / DE (4x6LB Box)
Diatomaceous earth  (DE) filter media for swimming pools.
- Easy to pour and store 4 LB Bags for 
- Provides a sparkling pool day or night
- Removes dirt, harmful pathogens and microbes down to 2 microns
- Reduces your shock and chlorine usage
Product brand may be different than image, but quality will remain the same.